preserve | restore | protect
Mill Creek Watershed Coalition
Take a course in good water and air; and in the
eternal youth of Nature you may renew your own.
- John Muir
no water
no life
no blue
no green

- Sylvia Earle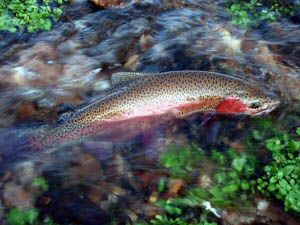 mill creek is h2o
Mill Creek, southwest of Newburg, MO, and part of the Ozark Plateaus aquifer system, is one of a handful of Missouri streams with a naturally reproducing trout population. Mill Creek and its diverse ecosystems depend upon cold, clear water from the many springs found along its course for health and productivity. Wilkins Spring discharges about 14,400 cubic feet of water per hour and serves as a major source for Mill Creek.
preserve | restore | protect
mill creek
watershed coalition
In an age when man has forgotten his origins and is blind even to his most essential needs for survival, water along with other resources has become the victim of his indifference.

- Rachel Carson
discover mill creek
Mill Creek has a long, colorful history for such a short, crystal-clear stream. Find out more and learn about projects important to the watershed.
mill creek history
worthy of
preservation
Learn more about Mill Creek valley and its history, as described by a long-time valley resident.
save the date
thoughts for
SAVE THE DATE for the Ozark Research Field Station's first Ozark Conservation Heritage Lecture at 4:00 p.m. on October 20, 2021 by Dr. Rob Connoley, the author of Acorns & Cattails: A Modern Foraging Cookbook of Forest, Farm and Field; and James Beard nominated chef and owner of Bulrush STL and avid Ozark food heritage researcher.
annual cleanup
working on
protection
The MCWC hopes to sponsor a fall cleanup for 2022. This event has been postponed during recent spring and fall seasons because of COVID-19 concerns. We hope to sponsor a spring cleanup in 2022, health conditions permitting.